As a dog owner and frequent dog park user,  I become more intrigued by how dog parks foster a stronger sense of community than any other public space I know. Most of my experience has been at the West Hillhurst Dog Park or River Park in Altadore, which until recently, I thought were dog parks. But apparently, a dog park is "a fully fenced and gated space designed specifically for owners to allow their dogs off-leash." Calgary actually has no dog parks; rather we have "off-leash" areas in multi-use parks where dogs are allowed off-leash under the full control of the owner.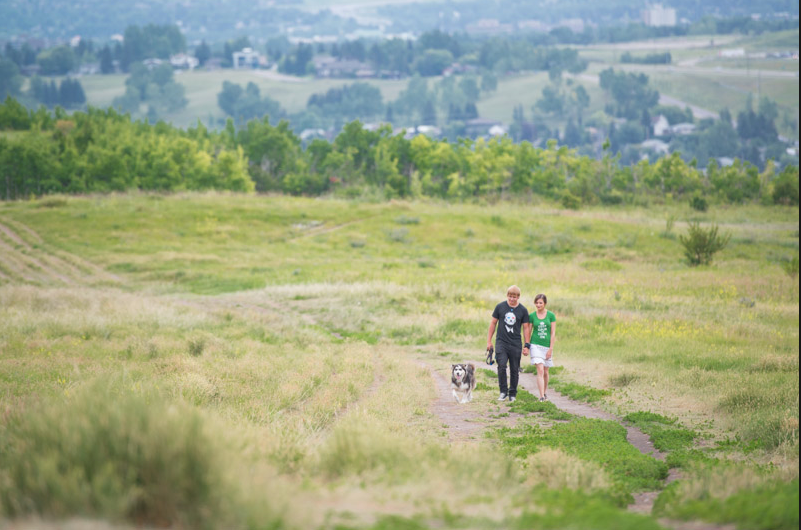 I am always impressed by how friendly people are - often stopping to chat, sometimes briefly, sometimes longer.  Sometimes I even start walking with a stranger; this rarely happens in other parks. In fact, many sociologists and urbanists think dogs are "the new children."  Simon O'Byrne, Vice-President, Urban Planning at Stantec in Edmonton strongly believes North American cities need to focus on building more infrastructures to accommodate dogs in urban centres.  O'Byrne sees dogs as a "social lubricant," facilitating social interaction between strangers as one sees the same people at the dog park and after two or three encounters, they start to build friendships.  I am also always impressed by the diversity of people off-leash areas attract (young families with strollers to seniors in wheelchairs, kids learning to ride bikes to empty nesters to young adults with new dogs) – much more diverse than playgrounds. An added bonus: dogs and off-leash areas get people of all ages out walking on a regular basis and at all times of the day. Recently on a dark cold Sunday night, I encountered dozens of people were walking their dogs and chatting in River Park as if it was summertime.  People in off-leash areas also seem happier than people I walk by on sidewalks or in parks, pathways and plazas – as measured by their aptness to saying "hi" or smile as they pass by.  Perhaps the happiness of the dogs (just say  "walk" to a dog and see his/her reaction) rubs off on their owners - happy dog, happy owner?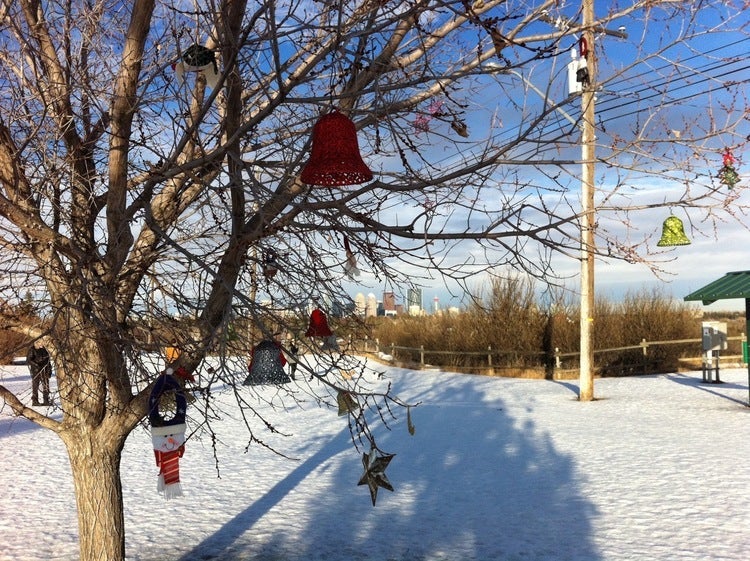 Calgary's Best Practices

Calgary is a model city for dog culture research given about 30% of homes have dogs - consistent with other cities in Canada and elsewhere. 
Calgary has designated 150 off-leash sites in parks across the city (over 17% of all total public open space).
  "The City is challenged to provide enough off-leash parkland to meet demand and to 'spread out' the use of off-leash areas to minimize the degradation of green spaces due to overuse. As a result Calgary may have more off-leash parks than any other city in North America," says Toohey. She adds "many of Calgary's popular off-leash parks are very large making them conducive to longer walks (healthier for both dogs and humans) moreso than some of the urban off-leash parks I've seen in Chicago and Portland."   Toohey and her colleagues applaud the City's Off-leash Ambassador Program, which educates dog owners on the importance of complying with off-leash rules, and provide free on-site dog training skills. The program has caught the interest of other municipalities  As well, Calgary's Responsible Pet Ownership Bylaw one of the most comprehensive of any city in North America aims to minimize conflict, nuisance, injury and exclusion. But because Calgary's off-leash dog areas are spread across the city in shared public parks, it is challenging for Parks and Bylaw Services personnel to minimize conflict and infractions. Naomi Lakritz, in a Calgary Herald editorial wrote a compelling piece last April about why she doesn't take her dog to off-leash parks anymore.  She cited filth (i.e. dog owners not picking up after their dogs) as the number one reason, followed by people not controlling their dogs when they get aggressive. These two negatives are supported by Toohey's citywide research, with other negatives being homeowners next to off-leash parks becoming frustrated by increased traffic, parking and noise. 

Why Can't We Share? 
I agree with O'Byrne - if we want to enhance street and public space vitality and safety, as well as get the biggest bang for our public space infrastructure buck, we should add more dog-friendly amenities.  He noted Edmonton's first new downtown park in decades (formerly a small gravel parking lot) will incorporate areas for dogs and kids to play. Construction begins this spring on Calgary's first truly urban dog park. The size of a hockey rink, it will be incorporated into Thomson Family Park (16th Avenue and 11th Street SW). Canada Lands Corporation, learning many potential Currie Barracks home purchasers wanted a dog park, is now redesigning one of the planned parks to incorporate one.  Personally, I wonder why we can't convert more of our urban parks and playgrounds into children/dog parks (as dogs are the new kids and many families would love to be able to walk the dog and kids as the same time). I can't help but think parks surrounded by condos like the Barb Scott Park in the Beltline (12th Ave and 9th St SW) would get more use if it included an off-leash area, as would Century Gardens (8th Ave and 8th Street SW), slated for redesign.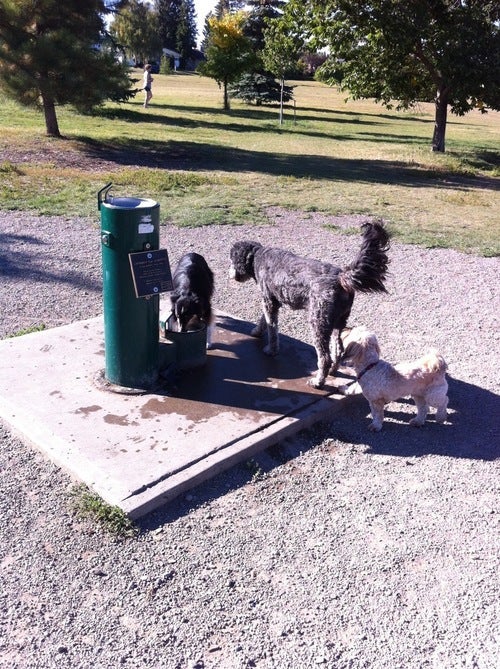 Look forward to seeing you at a Dog Park sometime soon !!