While most of Calgary's established communities within a 10 km radius of downtown have been enjoying a renaissance with new infill residential developments, one of the ones I find the most interesting is Altadore. 
Every time I'm in Altadore showing homes/condo's I develop a greater appreciation for the community's diversity.  I love the little niche '50s shopping centres with their "mom and pop" businesses along 16th Street with names like Moon Convenience.  Bell's Café, is a popular meeting place for retirees, as well as the "young and restless." My Favorite Ice Cream Shoppe corner has been a destination for my family for 20+ years - now it has a great neighbourhood pub and spa.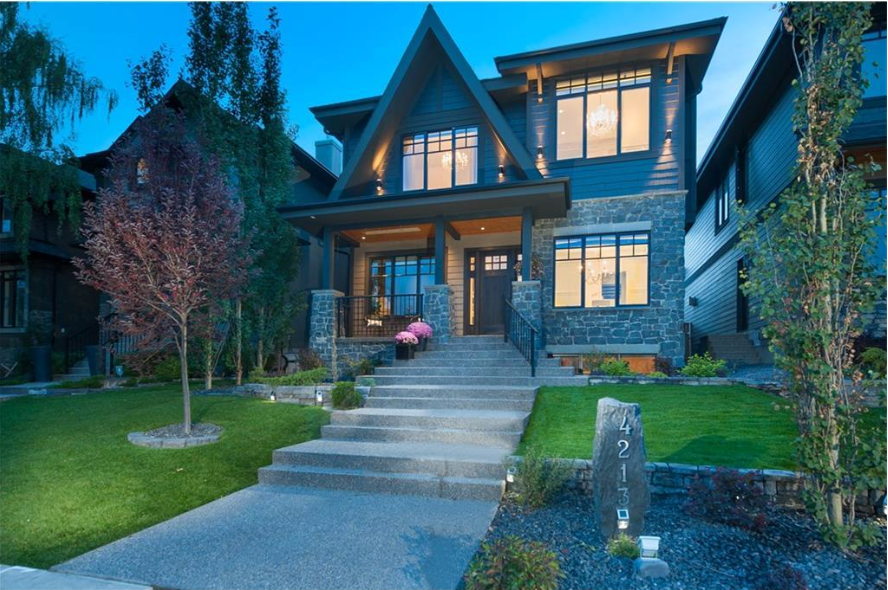 -one of Altadore newer homes
Though I miss Casablanca Video, there are still lots of bohemian shops like Inner Sleeve record store and the Mexican grocery store.   

Family Fun For Everyone (including canines) 
River Park one of the area's main attractions is an oasis for humans and canines alike. I am always amazed at the hundreds of people (of all ages) and dogs who use this park seven days a week, no matter what the weather.  I would bet this is one of the most well used parks in the city.   
Sandy Beach is another hidden gem in a city blessed with over 5,200 parks. It also has a diversity of schools - private schools like Rundle College Elementary School and Master's Academy & College (K to Grade 12), four public high schools – three public ones (Central Memorial, Career and Technology Centre, Alternative High School) and one Catholic (Bishop Carroll High School), as well as one special public school (Emily Follensbee School for children with multiple complex learning needs). Altadore is also home to the Flames Community Arenas, the Military Museums and several churches.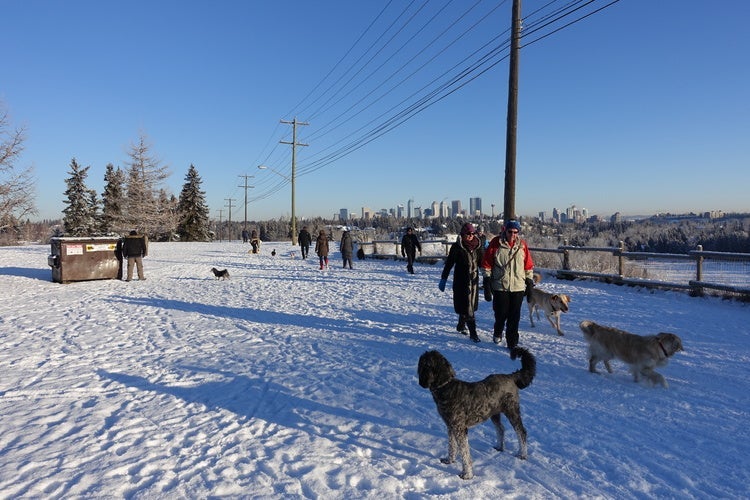 New Main Streets?
While the City of Calgary identified 24 opportunities to create or enhance main street development across the city as part of their Main Street Program, there are many good sites not on the list.  
For example, 16th St SW is a hidden gem with its two mini retail blocks, a multi-school campus, a church, Kiwanis Park and the lucky #13 bus route to downtown.  The 14 blocks of 16th Street SW (from 50th Ave to 34th Ave) have the potential to be a bit of a community hub by being a more diverse, pedestrian oriented street with more low rise apartments, condos and office buildings, mixed with retail, cafés, restaurants and offices for personal and medical services.   Three existing vacant redevelopment sites could add to the mix of housing and commercial uses.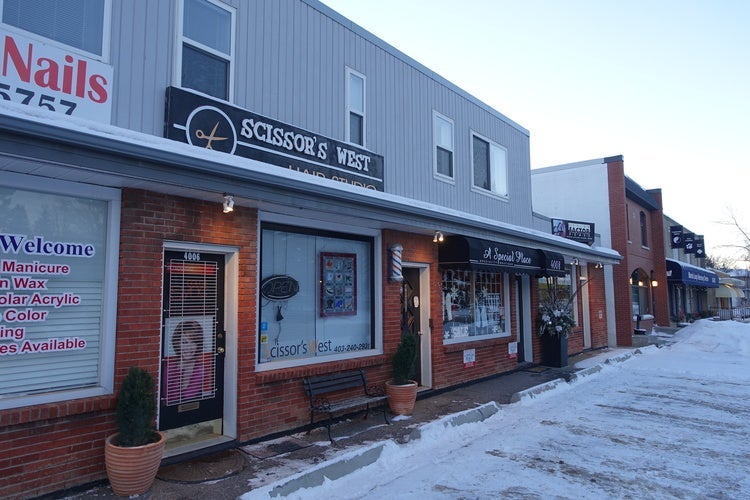 Cottage homes as businesses along 34th Ave. 
Need more offices
 To be a model 21st century urban community, Altadore needs more commercial development - small office buildings integrated along 16th Street, as well as 33rd and 34th Avenues. Ronmor's, The Odeon, (northeast corner of 33rd Ave and 20th St.) with Blush Lane Organic Grocers on the main floor and three floors of office space is exactly what Marda Loop needs. It complements Ronmor's Shopper's Drug Mart condos complex across the street.  Perhaps in another five years one of the other corners of will be developed - both are ripe for redevelopment.  
I love the charm of the shops and offices in old and new houses along the north side of 34th Avenue SW. The houses on the east half of the block are ready for redevelopment. 
I hope whomever the developer is they will continue creating spaces for boutique retailers and offices in buildings with house-like design.


The Odeon by Ronmor
Last Word
The redevelopment of established communities is critical if Calgary is going to achieve its goal of 80,000 new homes in established communities by 2040. However, creating attractive vibrant communities is more than just building four to six-storey condos with retail, cafes and restaurants at street level.  
It is not just about upgrading the parks, playgrounds, sidewalks and street furniture. It is also about adding workplaces on strategic sites for small businesses like health, fitness and financial. 
A little residential here, a little retail there with some office integrated here and there is exactly what will transform Altadore into a model 21st century community.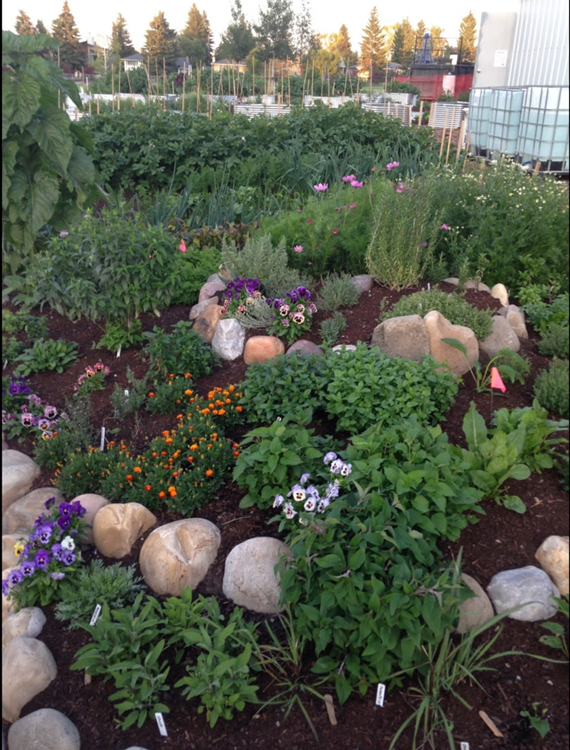 Altadore even has a community garden. 
Ross Aitken is an 18 year experienced professional with RE/MAX Real Estate (Central). Looking to buy or sell Real Estate or have any questions about our market contact Ross Aitken by 
clicking here.