As I show homes to clients, one of the things I love about Calgary is how it is divided up into hundreds of small communities each with their own name and character.  In Calgary while you live in a big city you also live in a small town.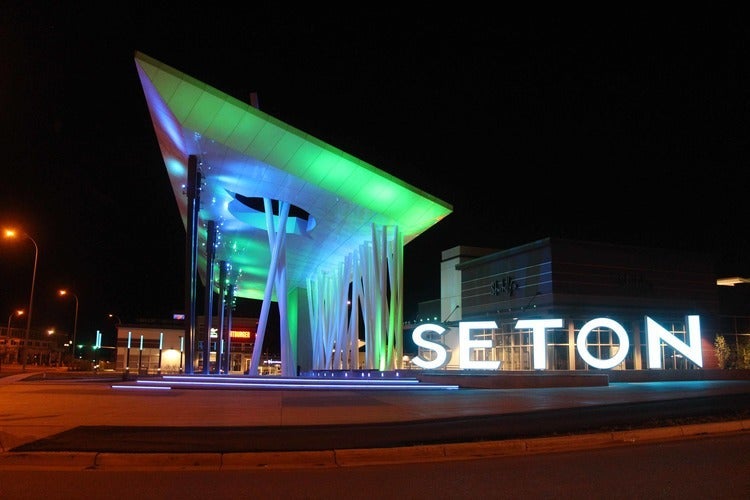 (This is the gateway feature to SETON which has been designed to be a complete community where people can "live, work and play.")

I think everyone is well aware that in today's world developers choose community names very carefully as the name is a key part of their marketing strategy. Did you know SETON stands for "south east town?" Many of our inner city community names have direct links to the UK – Balmoral, Manchester, Britannia, Glencoe, Highland Park, St. Andrews Heights, Hillhurst, Sunnyside and Killarney. Why? In 1911, huge tracts of land were bought up by land companies, subdivided into 25-foot lots and given names that would appeal to the new British immigrants. Did you know, Roxboro was originally named Roxborough Place in 1912 by its developer, Fred Lewis, who took the name from a shire in Scotland. The name has been subsequently "Canadianized" to Roxboro.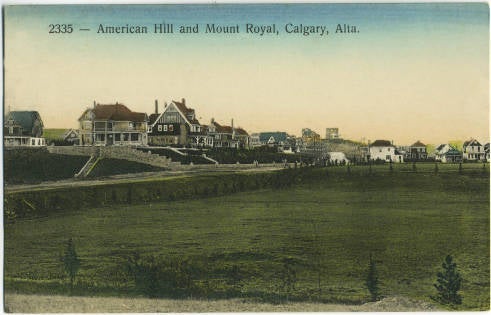 (This postcard illustrates just how barren Calgary was in the early 20th century before trees were planted.  It looks strangely similar to new treeless communities today.)
Mount Royal was originally nicknamed "American Hill" because of the many American businessmen who had homes there.  The land was owned by the CPR, who chose to develop it as an elite neighbourhood similar to Westmount in Montreal, home of CPR president, William van Horne. The name Mount Royal and the French Canadian street names were chosen to honour the wealth and tradition of Old Quebec.  Speaking of Westmont the area around the CBC building use to be called Westmont.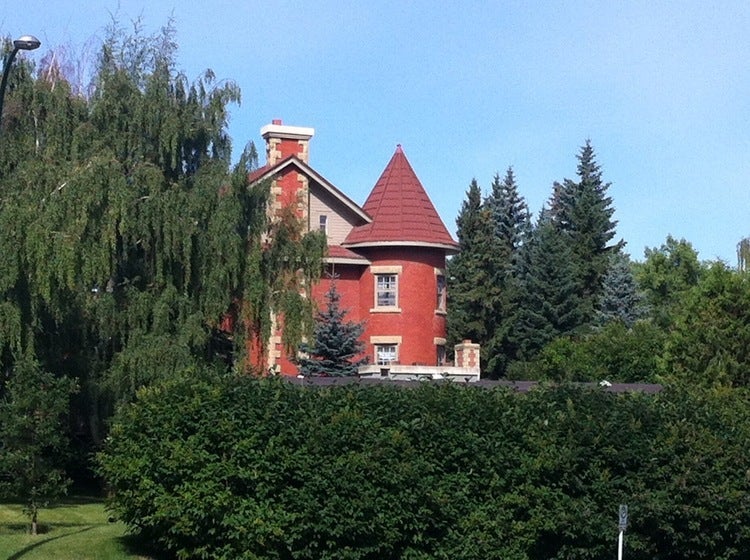 (This is the house of Canada's 11th Prime Minister R.B.Bennett in Mount Royal.  Built in 1912, Bennett owned the house from 1917 yo 1947 but never lived in it.)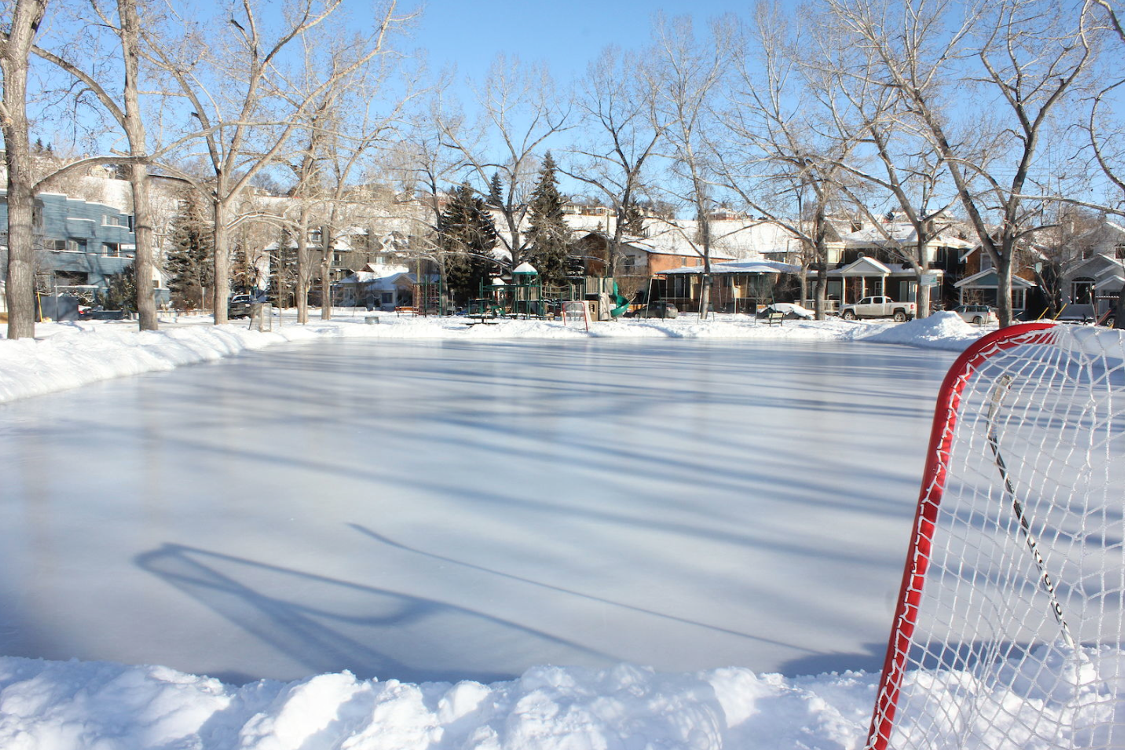 Pictured above is "New Edinburgh Park" in the Community of Sunnyside which was undoubtably named after the capital city in Scotland. It's one of Calgary's oldest parks and is currently home to a fabulous skating rink, updated playground and festival in late June. 

If you are interested in learning more about Calgary's community and street names I highly recommend Donna Mae Humber's book 
"Calgary? What's in a name…."
As always, I'm looking forward to chatting Real Estate with you. 
Contact me here.