Not to be confused with 4th St. SW in Mission, Mount Pleasant, home to 5,442 Calgarians, is bounded on the north by 32nd Avenue and Confederation Park, on the east by 2nd St. NW, on the west by 10th St. NW with 16th Ave NW at the south end.  Just 4 km to downtown and even less to the SAIT campus. It is full of recently completed or under construction infill developments that are attracting many new residents, which in turn is creating a renewed community buzz.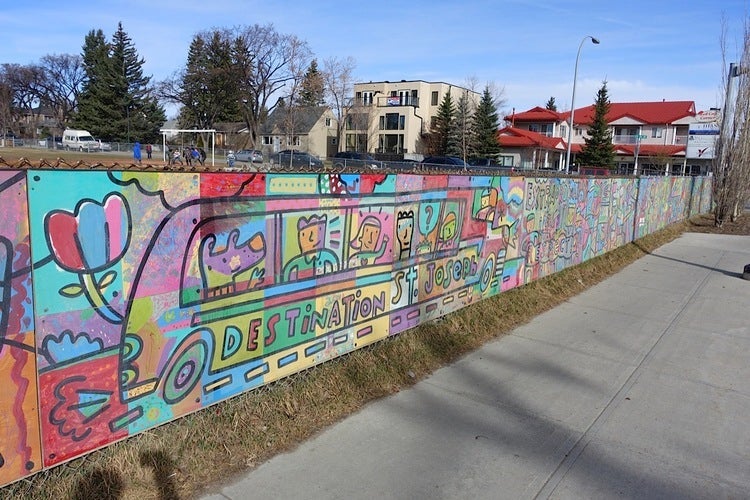 The Velvet Café is nestled into a small two storey mixed-use development called Red Cap Corner (Yes, it has a red roof) that includes a couple of other shops at ground level and residences above.  Though more suburban than urban with its off-street parking, it still creates great street ambience with its sidewalk patio and windows looking out onto the street. John Gilchrist (author of My Favourite Restaurants, Calgary, Canmore and beyond) speaks about 
Velvet as "a neighbourhood-friendly menu of fresh-made soups,
hand-crafted Panini, delicately constructed pastas and house-baked muffins, all paired with Salt Spring Island coffee."  He goes on to say, "Mount Pleasant's 4th Street NW is burgeoning with restaurants – Shigatsu, 
4th Spot
, John's Breakfast, Flavours and The Block."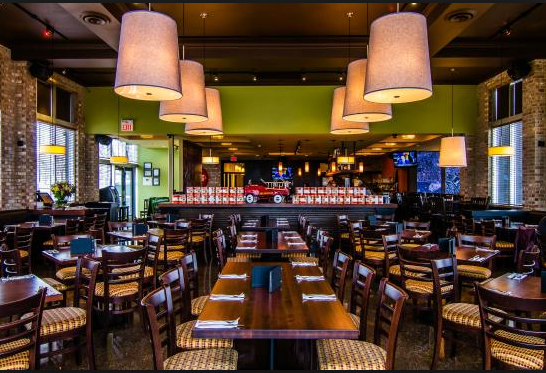 -The 4th Spot Pictured above is a favourite among locals. 
Did you know…Calgary's first McDonald's opened in 1968, at the corner of 4th St and 23rd Ave NW where a modern McDonald's now sits? Mount Pleasant's Main Street is also home to Plantation, a boutique garden centre located in what looks like an old service station.  Jane Jacobs, the late American/Canadian community revitalization activist and author of "The Death and Live of Great American Cities" would not only have been pleased with this adaptive reuse but also the eclectic nature of the merchants and architecture along 4th St. NW.


Art Connection
Mount Pleasant's Main Street has two very unusual anchors - St. Joseph Elementary and Junior High School playing field and the North Mount Pleasant Arts Centre (NMPAC).  The latter located at the corner of 4th Street and 27th Avenue NW, is housed in the 1913 North Mount Pleasant School, one of only three original prototype "bungalow" schools built exclusively for Calgary between 1905 and 1913. For more information:
http://www.calgary.ca/PDA/PD/Pages/Heritage-planning/Discover-Historic-Calgary-resources.aspx?dhcResourceId=547
  Today, this Centre is a multi-discipline visual arts facility with classes for all ages and skill levels, with a major focus on ceramics.  The students at St. Joseph's have created a colourful, playful block-long mural along their 4th Street fence, adding character and charm to the street and enhance the emerging artsy sense of place in Mount Pleasant.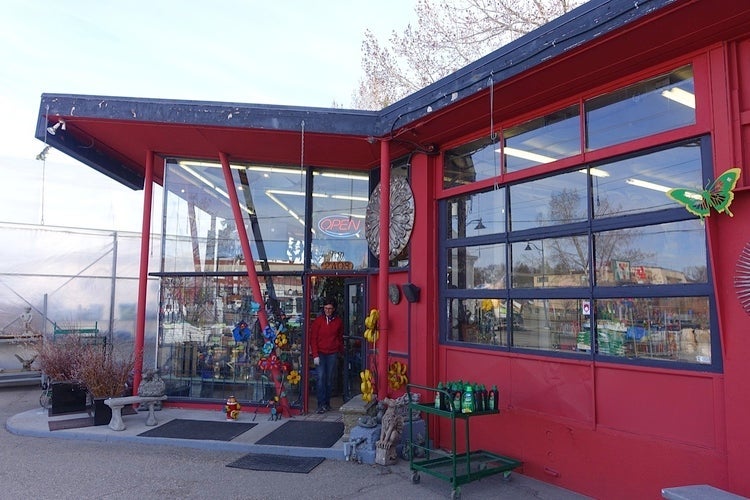 French Flavour
This community is also unique with its two French Immersion schools – King George Elementary School and Ecole de la Rose Sauvage French Junior and Senior High School.  The King George School, built in 1912, is a fine example of Calgary's early 20th century sandstone schools and a reminder that Mount Pleasant was annexed by the City way back in 1910 with development beginning in 1912. King George has arguably one of Calgary's best schoolyards. Not only is there a modern playground and large playing field, but also a picnic area next to a berry garden and a natural space with rocks, trees and bushes for exploring and creative play.  And next to the modern playground are several huge tree trunks that make for a fun, natural climbing apparatus (for kids) and seating (for adults).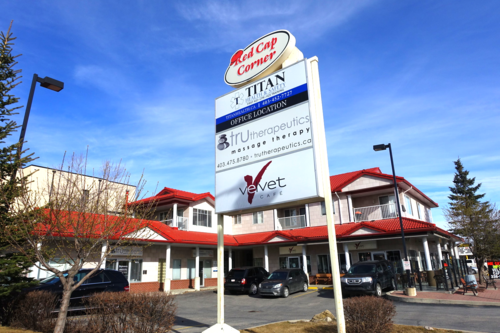 Last Word
Calgary's inner-city communities are undergoing an amazing transformation as they convert from sleepy, early to mid-20th century single-family communities, into fun and funky 21st century ones, each with their own Main Street.   Add Mount Pleasant to your list of communities to check out this spring.