August 22, 2017
Three weeks into August and the Calgary resale housing market is showing increased activity and rising prices.
According to the Calgary Real Estate Board, up to August 21, MLS sales so far this month of 1,066 are up 2.11 per cent from the same period a year ago. New listings have risen by 7.68 per cent to 2,074 and active listings have increased by 15.98 per cent to 6,882.


The median sale price of $433,250 is up 2.48 per cent from a year ago while the average sale price has climbed by 0.11 per cent to $482,366.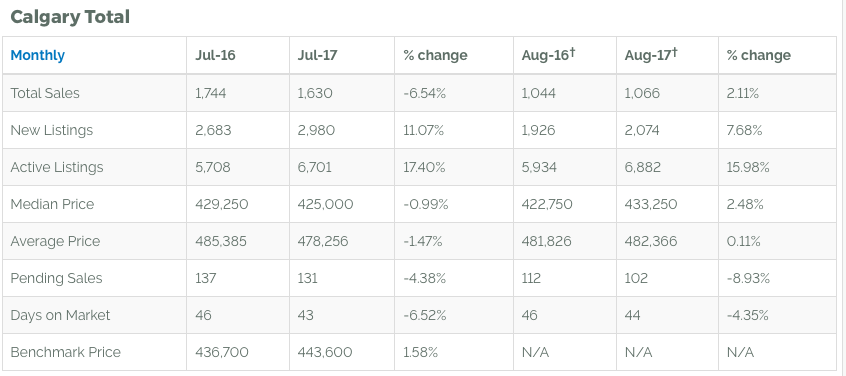 Ross Aitken