5 Things about Squash in Calgary ;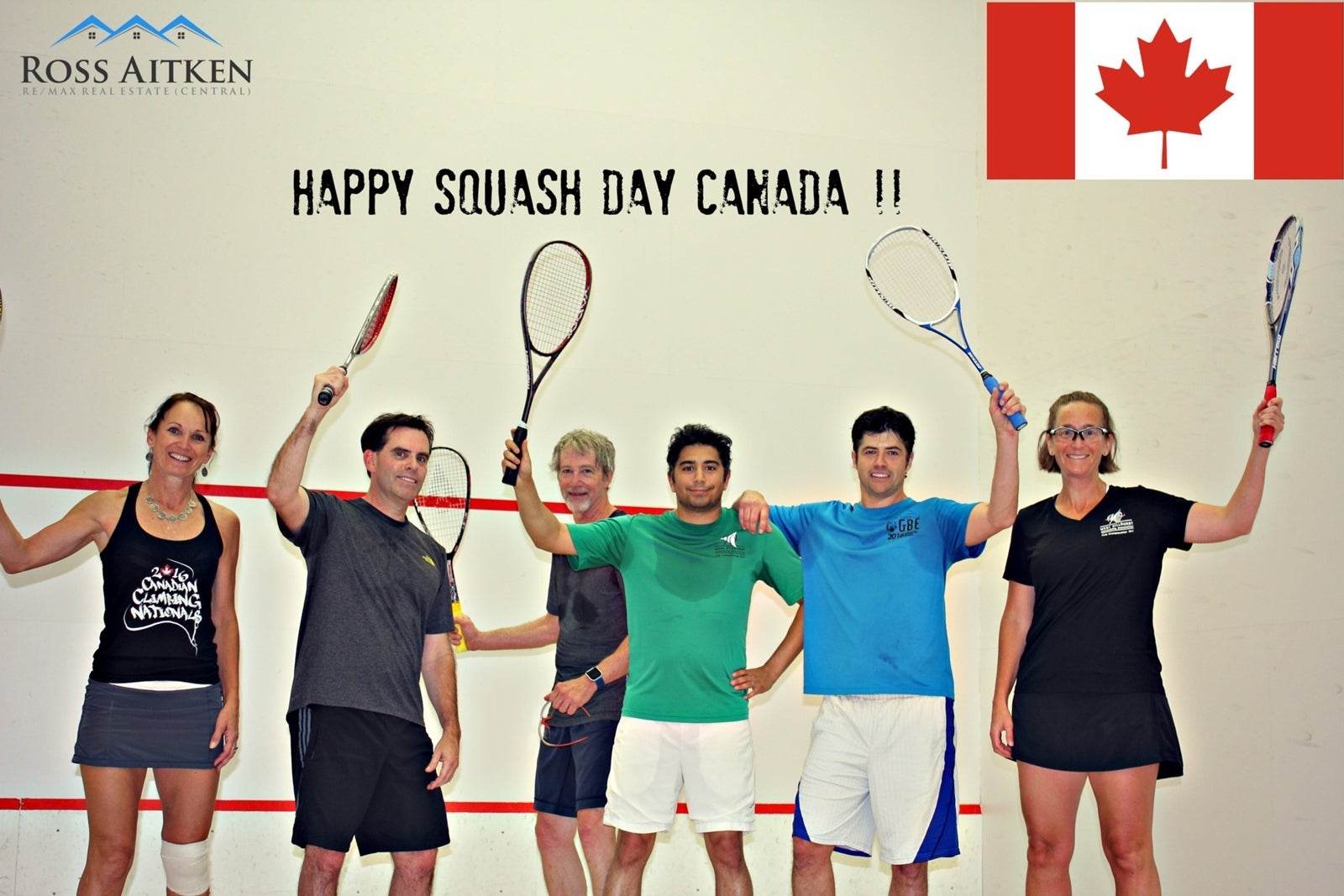 ( A few Calgary squash players enjoying September 30th, 2017...Squash Day in Canada ) 
The game of squash...fast-paced, strategic and challenging. Best of all, with some minor modifications and a bit of practice, this game can be enjoyed across a wide range of ages and skill sets.  In fact, it ranks #67 on the 
Canada's ParticipACTION 150 list
.
Despite its action-packed nature, squash rarely draws a large crowd, which may be why it doesn't receive the buzz that it deserves.  I am here to tell you that squash is being played all over our city by people just like you!  Based on my own experiences in the local squash community over the past 12 years, I believe it to be one of the best kept secrets in the city.

Until now...
1. WHERE TO PLAY 
By my count there are over 20 squash facilities scattered throughout Calgary's 4 quadrants, giving players of all skill levels access to over 75 courts.  Some of the better known facilities include: 
Acadia Recreation Centre
Bankers Hall
Bow Valley Club
Calgary Winterclub
Eau Claire ( Gray ) YMCA
Fifth Avenue Club
Fish Creek Sports Centre
Fit Plus South
The Glencoe Club
Mount Royal University
Oakridge Racquet Club
SAIT
Southland Leisure Centre
Trail Courts
U of C Racquet Club
West Hillhurst Community Centre
Western Canadian Place Fitness Centre
World Health
The Calgary Interclub Squash League is an exceptional organization that includes 130 teams within 13 Mens Divisions and 5 Ladies Divisions! Each team represents one of the facilities listed above and typically plays 14 times in a season. Not only is this league excellent for the promotion of squash as a sport, but it also encourages friendship between competitors by building in a social element. The host (home) team will always treat the visiting team to food and drink after the match, regardless of who wins ! It's a great opportunity to increase your skills in the game and meet some exceptional people.
I've heard that Calgary Interclub dates back to the 1960's; however, it was incorporated as a group on September 16th, 1986.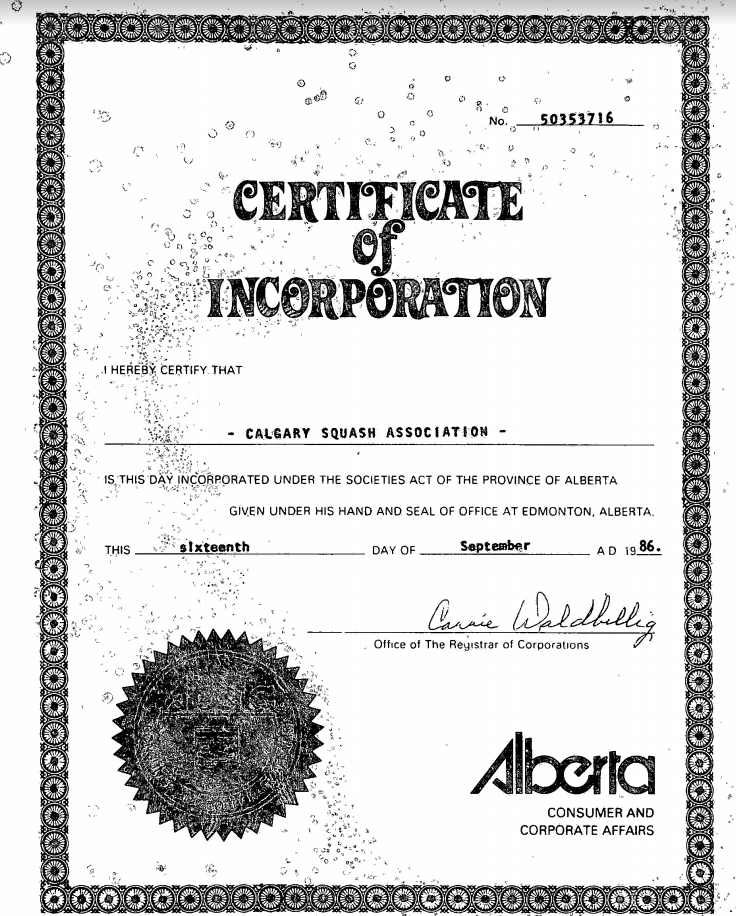 ( Calgary Interclub Certificate of Incorporation )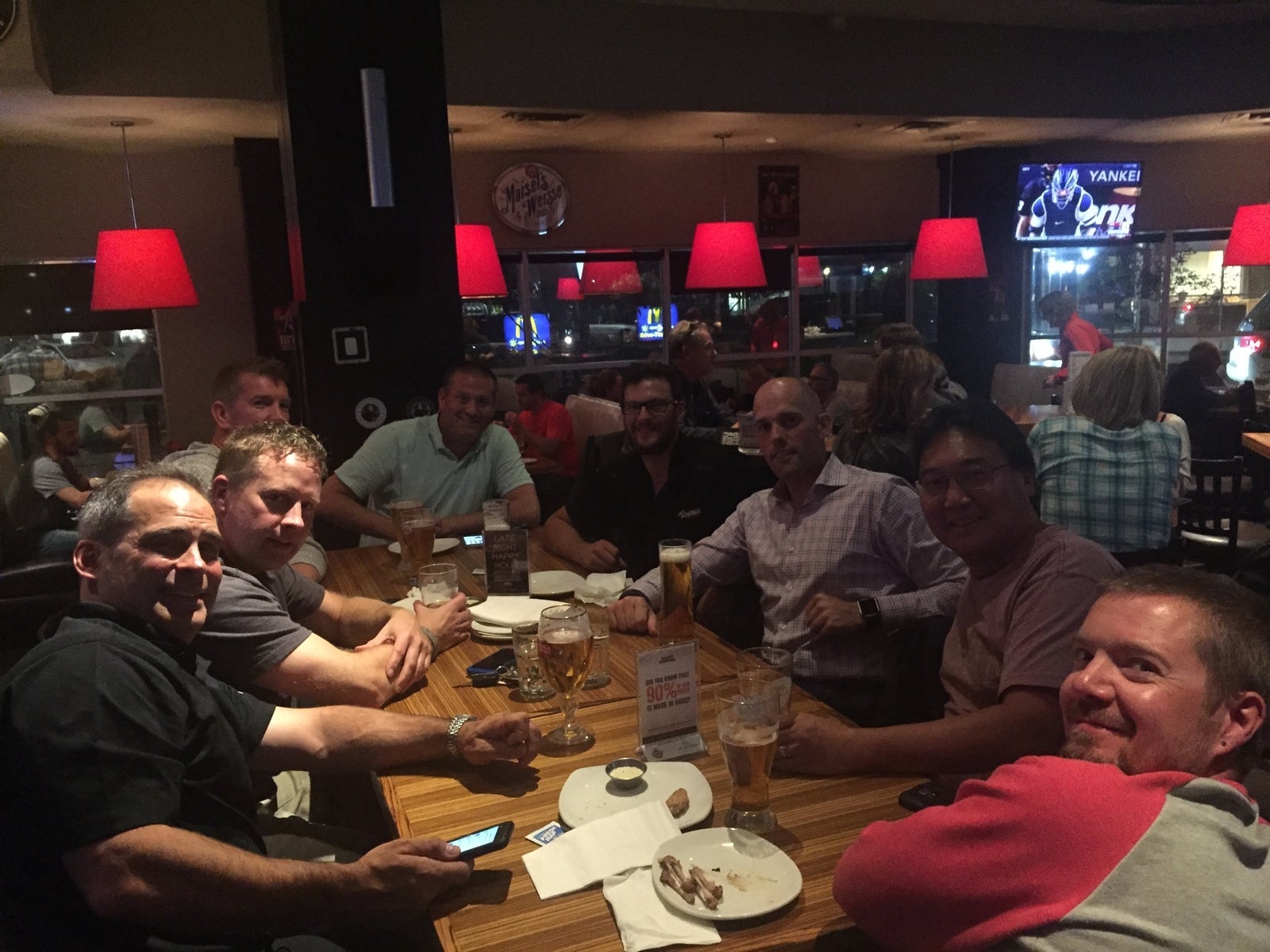 ( Friendly post-match beverages. Pictured here West Hillhurst and Fit Plus South Men's 3 Teams. ) 
3. TOURNAMENTS
Each year there are over 18 sanctioned Squash Alberta Tournaments played locally.  All ages and skill levels are represented. Check them out here: 
Calgary is home to some top-notch squash instructors. They offer various types of skills training (clinics, group lessons and private lessons) and are an excellent resource, whether you are new to the game or an experienced 'squasher' looking to take your drop shot to the next level.  Here are just a few names to get you started: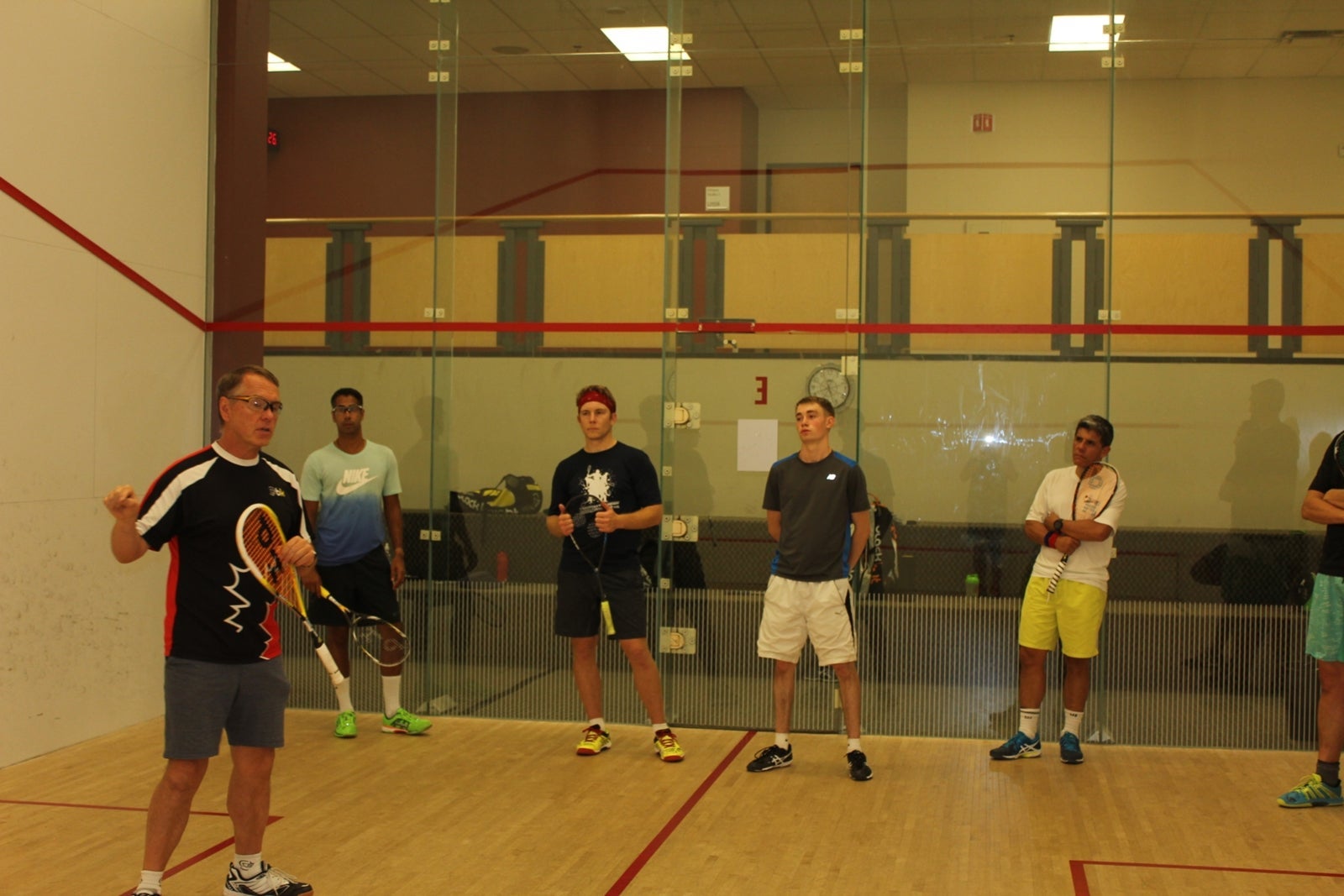 ( Kevin Doucett giving instruction in one of his clinics ) 
Andrew Schnell

, a native Calgarian,

 is 
currently ranked #71 in the world .  Andrew grew up learning the game at the Glencoe Club, has competed on behalf of the U of C and represented Canada on numerous occasions. I've had the pleasure of watching Andrew play; such an amazing talent and fantastic ambassador for Calgary and Canadians. Follow Andrew here :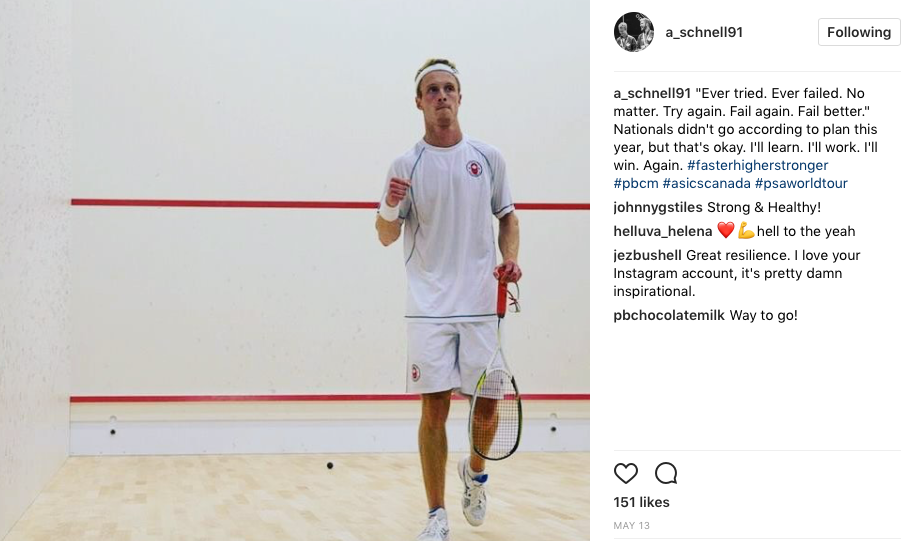 Need another reason to give squash a try? 
Here are just a few more benefits of fitting squash into your weekly schedule:
 - improved cardiovascular health
 - increased strength and fitness level
 - indoor sport - what else are you going to do this winter ?

Hope to see you on the court!
Ross Aitken is a 19 year Real Estate agent with Re/Max Real Estate (Central), an avid squash player and supporter of squash in Calgary. 

Looking to buy or sell Real Estate in Calgary, please contact me 
here
.