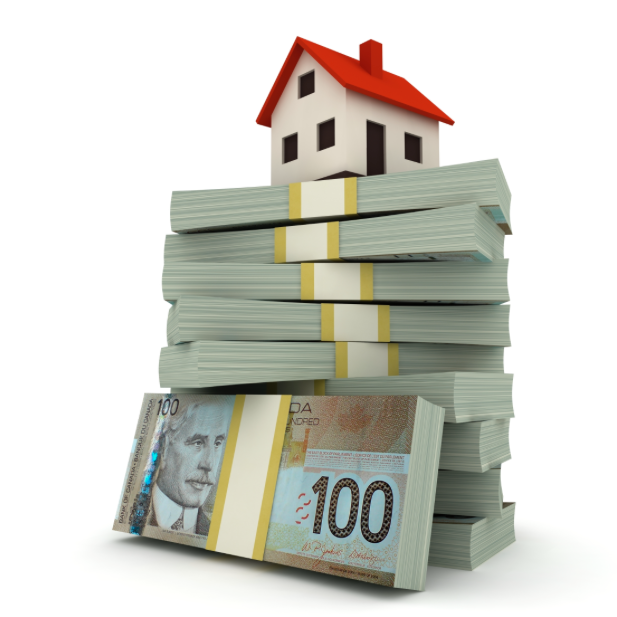 Oct 3rd, 2017
We all know buying a home is a big investment
– likely the largest one you will ever make. The cost to buy a home should be carefully considered to avoid the risk of financial difficulty in the future.Since this decision has a large impact on your wallet, we want to take some time to explore the many costs associated with buying a home. Doing your homework and knowing the average cost of these services in your neighbourhood will help you choose a home within a realistic price range.
Deposit: 
Depending on your location and the price of a home, you may need to put a deposit on a home as a security measure to ensure you don't lose it to another interested buyer. If you are required to pay a deposit, it will become part of your down payment once you have purchased the home.
Down Payment: 
In Canada, the minimum amount you need to put down on a home is 5%. While this is realistic for most first time home buyers, having a down payment of 20% or more will help buyers avoid paying Mortgage Loan Insurance.
Appraisal Fee: 
An appraisal will normally cost between $200 and $300 but can vary depending on your location. This will help prevent you from borrowing more than you need to, and will prevent lenders from giving you too much.
Home Inspection: 
A home inspection is a necessary step in your home buying process and will normally cost an average of $400 depending on the size, age, and condition of the home. This helps ensure there are no unexpected maintenance or home improvement costs upon purchasing the home.
Property Insurance: 
While property insurance is likely already something you have factored into your budget, it's important to do your research and find a reasonable quote that will ensure you are covered should anything unexpected happen.
Mortgage Insurance: 
There is mortgage life insurance, which is designed to protect the repayment of a mortgage if anything were to happen to you. There is also mortgage insurance if your down payment is less than 20% of the total house cost. Premiums for this type of insurance range from 0.5% to 3% and increase if you are self employed.
Lawyer Fees: 
The fee you will be charged by your lawyer will vary depending on the person representing you and must be paid upon closing. Ask your real estate agent for advice as they likely have a preferred trusted lawyer they can refer you to.
Property Taxes: 
The cost for property taxes is expressed as a dollar rate for every $1,000 estimated to be the market value of your property. Property taxes are determined by the City of Calgary's assessed value and the "mill rate" set by city council.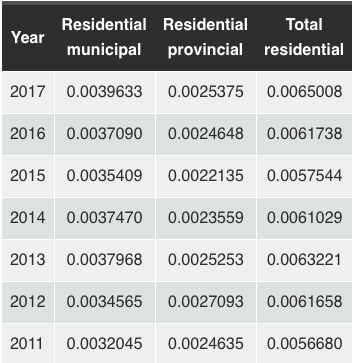 ( historical City of Calgary mill rates ) 
Maintenance and Energy Costs:
 Potentially your largest ongoing homeowner expense, these costs include lawn care/ yard work, professional services, additions/upgrades and the cost of keeping the house running year-round. Have a look at the energy service providers in 
Calgary.
Moving Expenses:
It's easy to forget about the small things when moving, but it's important to remember they can add up quickly! Consider the cost for phone, electricity, and other utility installations and don't forget about movers, a moving truck and feeding your friends who are helping out! 
Are you in the market to buy or sell Real Estate ?