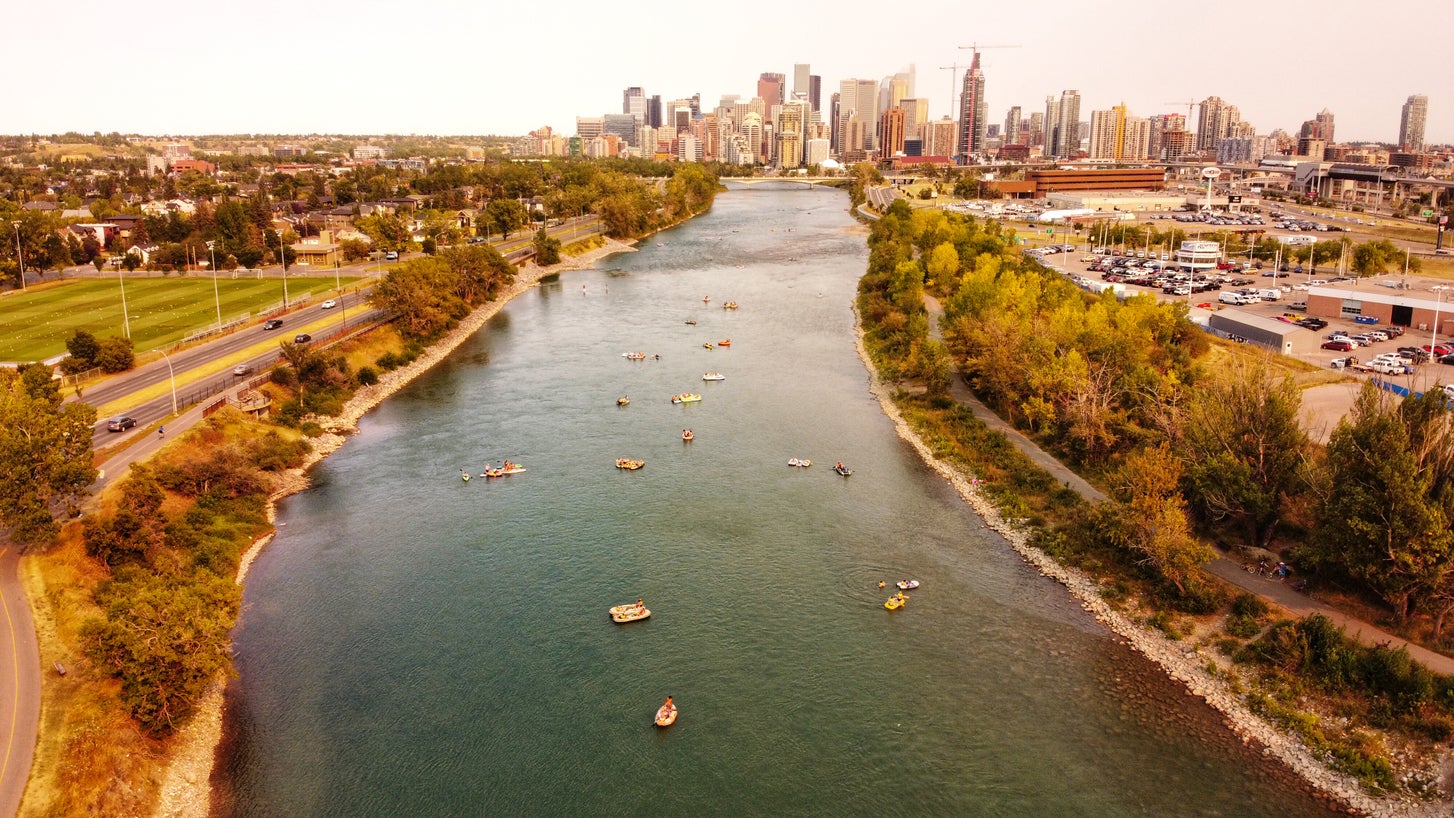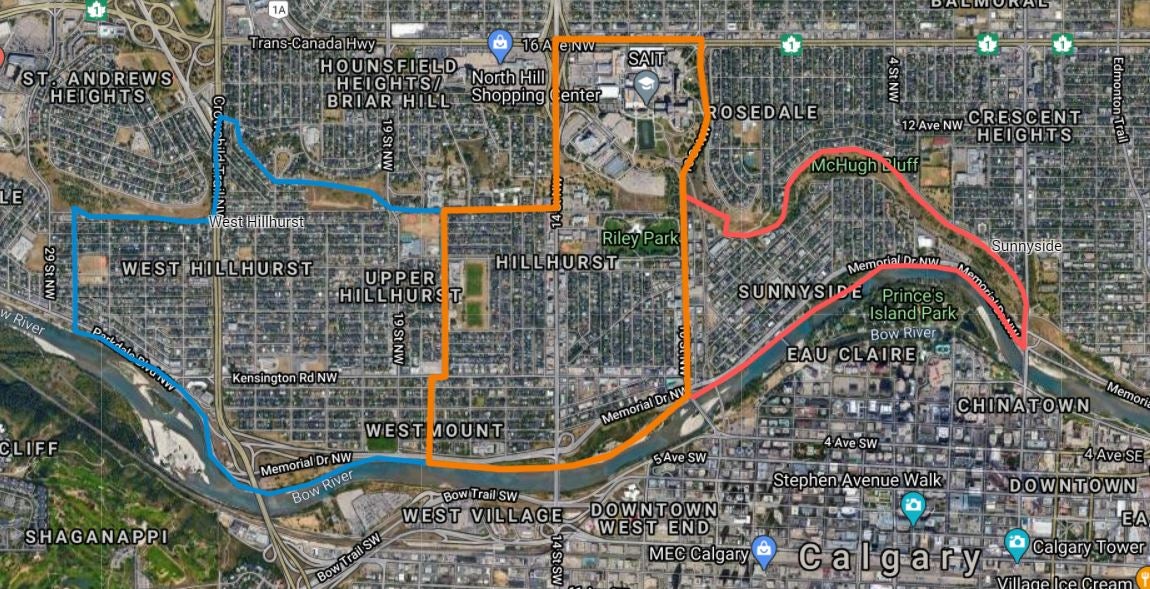 1-Parks, Playgrounds & Pathways
Sunnyside, Hillhurst, and West Hillhurst (SHWH) have an abundance of parks, playgrounds, and recreational facilities. From the kid-favorite Helicopter Park in West Hillhurst to Riley Park, one of Calgary's oldest parks, with the historic Cricket pitch and clubhouse. There is also a beautiful flower garden in the park and the Senator Patrick Burns Rock Garden for those wanting a colorful stroll. 
The Bow Valley Lawn Bowling Club has been a fixture in the Calgary's Hillhurst neighborhood for over 85 years, since 1932. It is one of only four historic lawn bowling greens in Calgary.
The mid-century West Hillhurst Recreation Centre houses an arena, gym, squash and tennis courts, along with a pre-school and many kids and adult programs. Adjacent to the recreation centre is Bowview outdoor pool, plus an amazing kid's park and large soccer fields and baseball diamonds.
Dogs and their owners love the off-leash areas along the escarpments on the northern edge of these communities. They offer a bit of nature, great trees for kids to climb, and the downtown and Bow River Valley views are spectacular!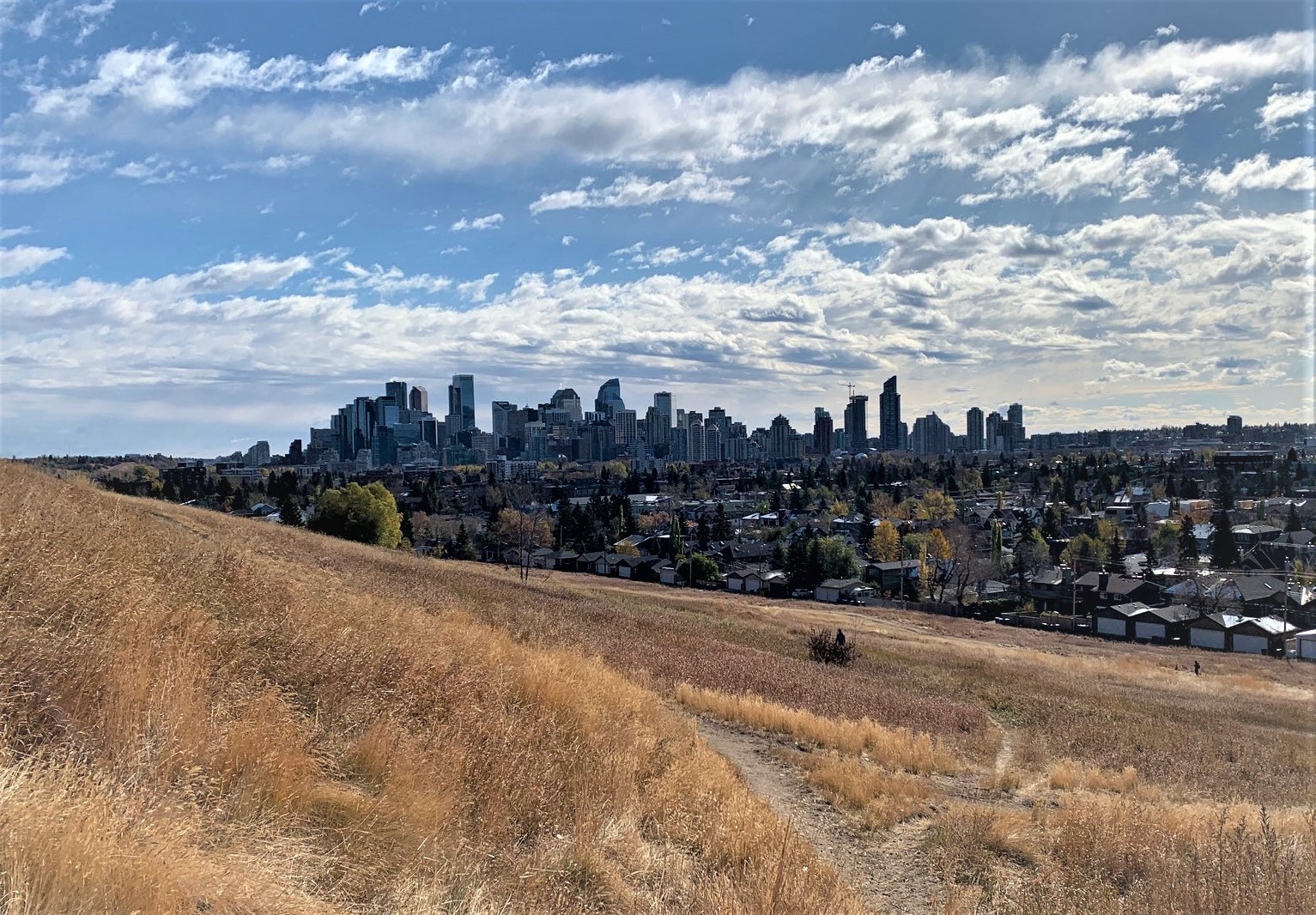 For those interested in public art, Sunnyside has its own art park located southeast of the LRT Station. Or you can wander to Poppy Plaza on the southwest corner of Memorial Drive and 10th Street to see the memorial commemorating Canada's contribution to World War 1 and World War 2 and all other peacekeeping missions. There are also dozens of interesting murals along the streets and alleys of Hillhurst/Sunnyside.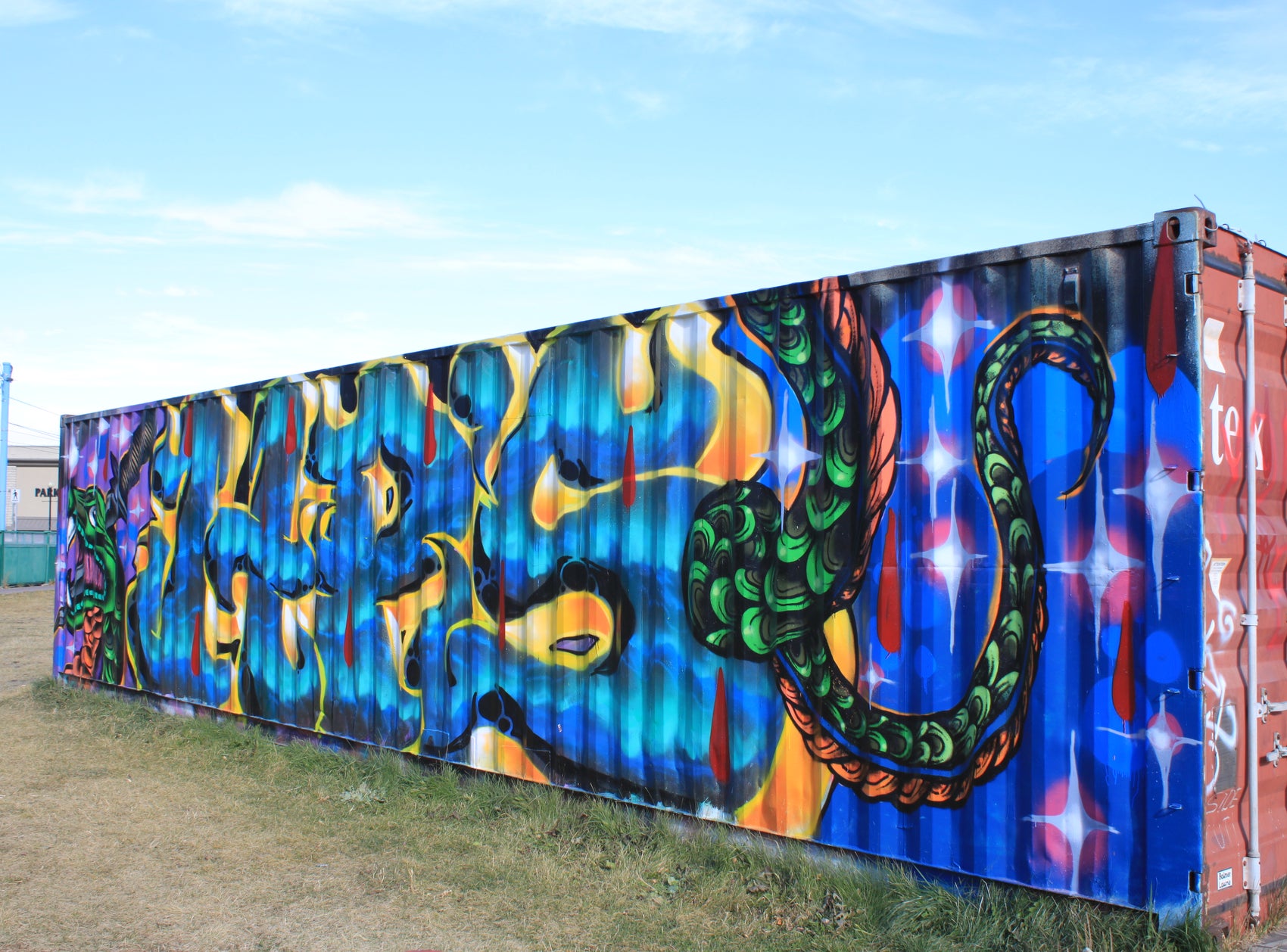 Construction is expected to begin on the Bow to Bluff project that will create a pedestrian promenade, mini-parks and beautification along the LRT tracks from the Bow River to McHugh Bluff.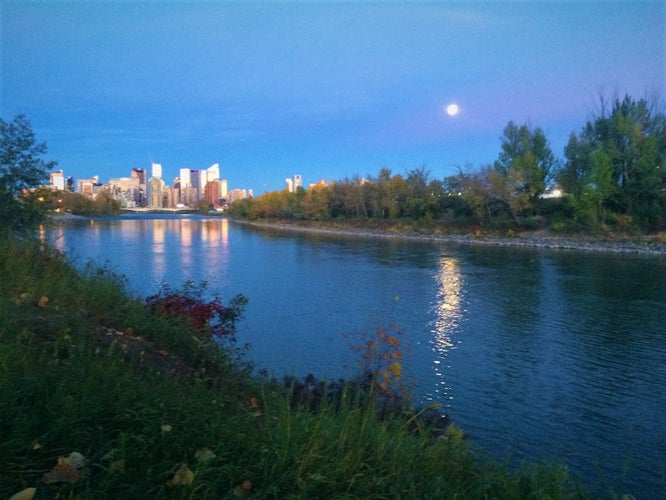 Possibly one of the best things about the location of these communities is the close proximity to the Bow River Pathway. This beautiful path system is the southern border of these three communities and stretches all the way from the Reconciliation Bridge in the east to the Edworthy Park, in the west.  It is the perfect place for an evening stroll to the iconic Peace Bridge or a bike ride to Angels or Lics for ice cream.


2-Variety of Housing Options
SHWH offers an amazing array of housing options, from Transit Oriented low and midrise multi-family living next to the LRT station to funky new infills houses. It is also home to the Bethany Care Centre and numerous smaller seniors housing complexes. Walk the pedestrian-friendly tree-lined streets and you will find tiny cottage homes, next to century homes (some painted funky colours), next to modern homes with flat and angular roofs.  One of the newest trends is Corner Conversions, where two houses are demolished on corner lots and four to seven townhomes are built. RNDSQR has created some funky looking new homes that offer inner-city living in an Art Deco Style four-plex with a modern twist.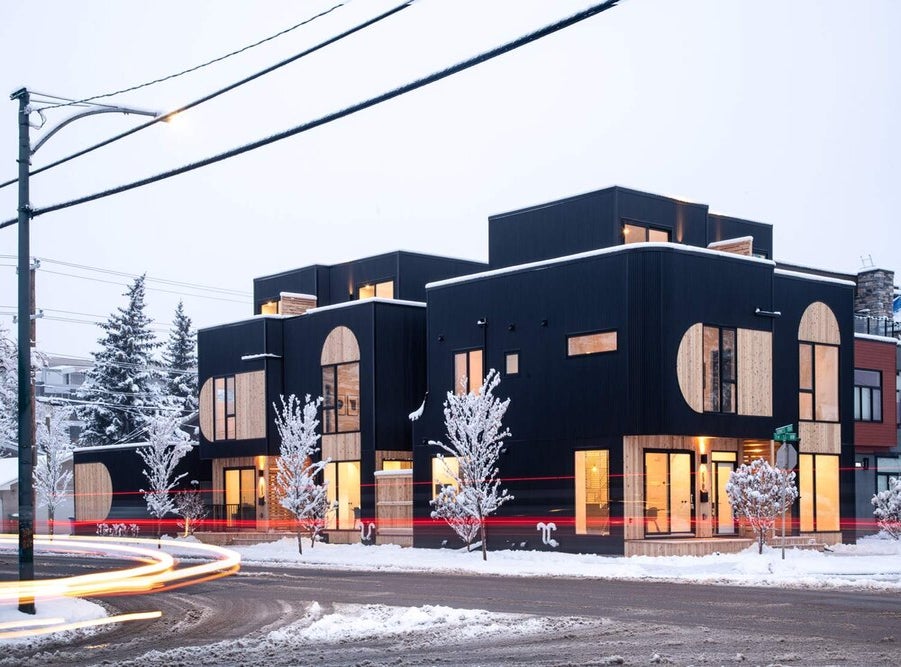 SHWH is home to the Queen Elizabeth School campus that has an elementary, junior, and high school all in one complex. The high school has several special programs, Advance Placement, Exceptional/Complex Needs, GATE program, and Off-Campus Work Experience.  The community is also home to three historic schools. The majestic sandstone Hillhurst School(elementary with a GATE program grades 4-6) was built in 1912, the Sunnyside Community School (elementary) in 1919, and St. John's Elementary (Fine Arts) school built in 1916.  Post-secondary students living in SHWH are within walking distance to SAIT and Alberta College of the Arts and good transit access to the University of Calgary and Mount Royal College.
For shoppers and foodies, Kensington Village has two main streets Kensington Road and 10th Street NW. There are loads of local Calgary restaurants, coffee shops, and pubs, plus fitness, spin, and yoga studios, along with great unique boutiques. It is home to Calgary's premier independent bookstore Pages.  

There have been some exciting newcomers to the area including Blanco Cantina and Free House Local Beer & Food Hall.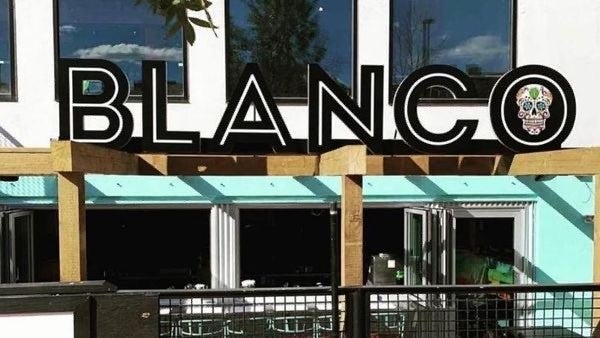 There is also an up and coming Main Street happening on 19th St NW just north of Kensington Road. It is home to one of Calgary's signature breakfasts spot, Dairy Lane, and Made by Marcus Ice Cream, along with a great local coffee shop, Vintage Caffeine.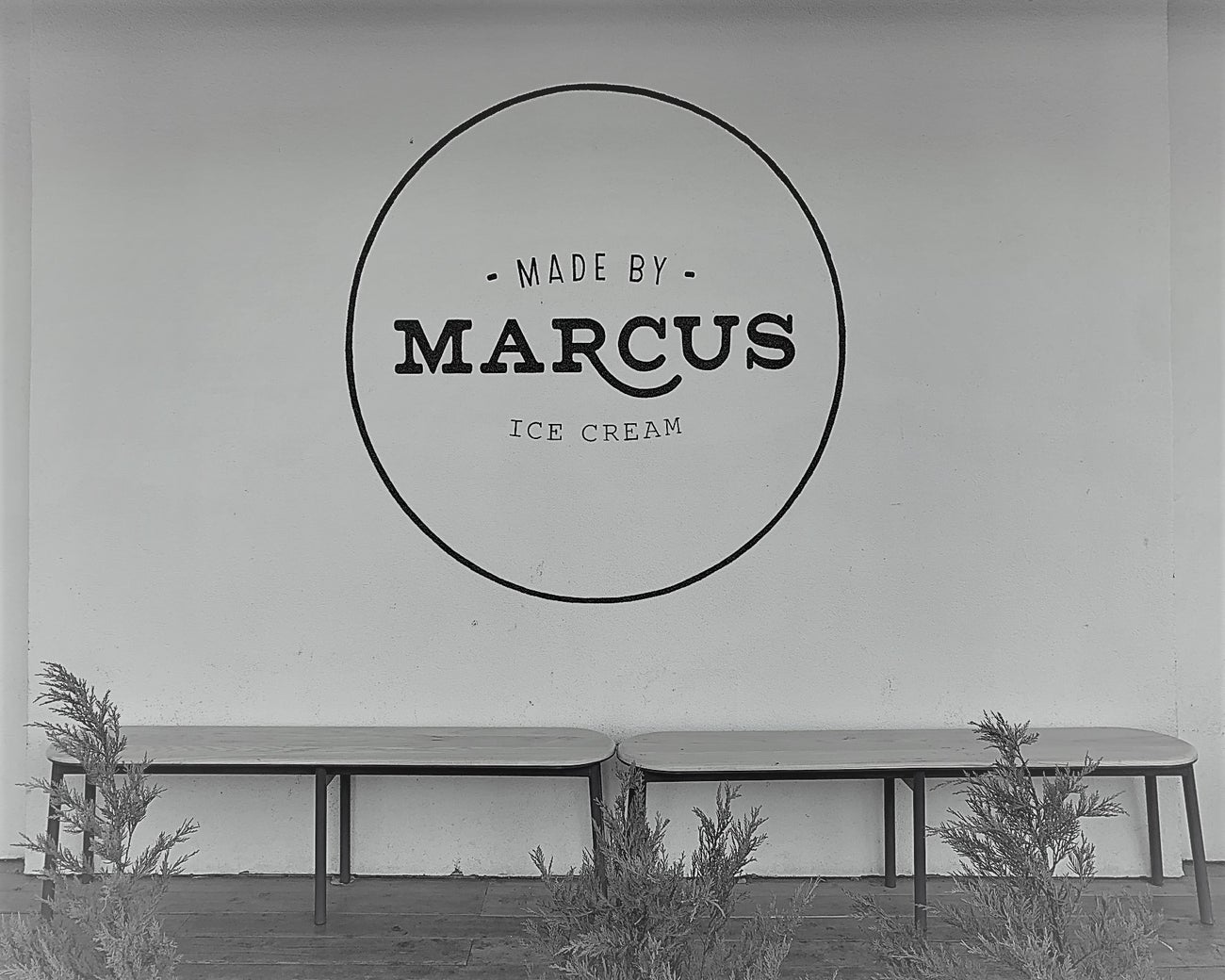 5-Part of Calgary's History
The entire area was once part of the huge Thomas and Georgina Riley farm. Dairy cattle use to graze on the hill that is now the dog park west of 19th Street. The area was annexed by the City of Calgary in the early 1900s and since then it has been evolving from a farm to an urban village.  If you look at old maps you will see many different community names. For example, West Hillhurst included smaller communities with names like Westmount, Broadview, Grand Trunk, Upper Hillhurst, Parkdale, and Happyland. The eastern edge of Sunnyside was once called New Edinburgh. At one time all of the streets and avenues had names instead of numbers. In fact, all of Calgary's streets had names until they were converted to numbers in 1904.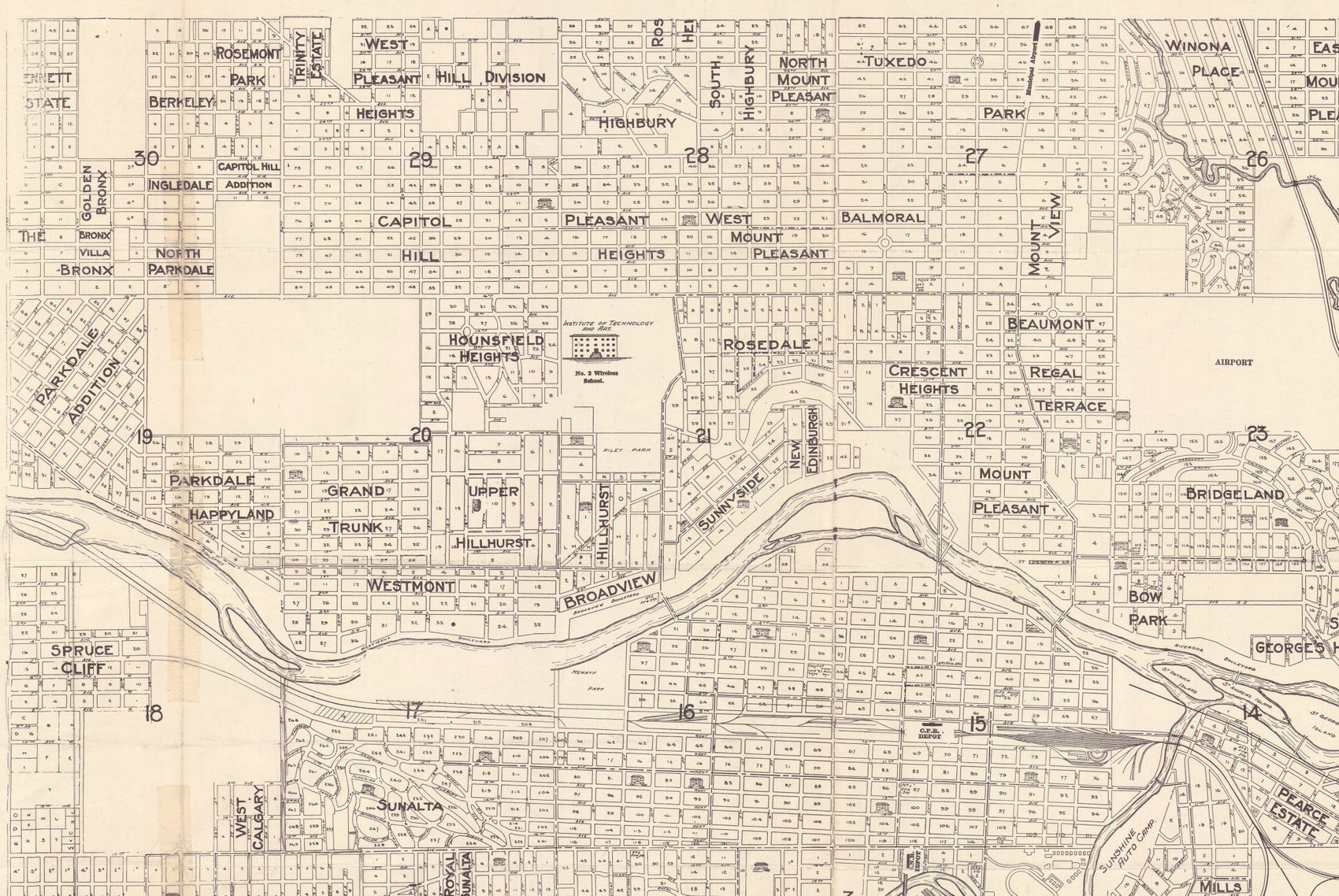 There are a number of historic buildings scattered around SHWH including the Grand Trunk School which opened in 1912 at the corner of 5th Avenue and Crowchild Trail NW.  The Hillhurst United Church opened in 1912 as a Presbyterian Church, St. Barnabas.  Originally it was a small wood-framed building constructed in 1906, but replaced in 1912 by a much more elaborate Gothic Revival Style church, which burned down in 1957.  The bell tower and stained glass were saved and were used in the new stone and brick church.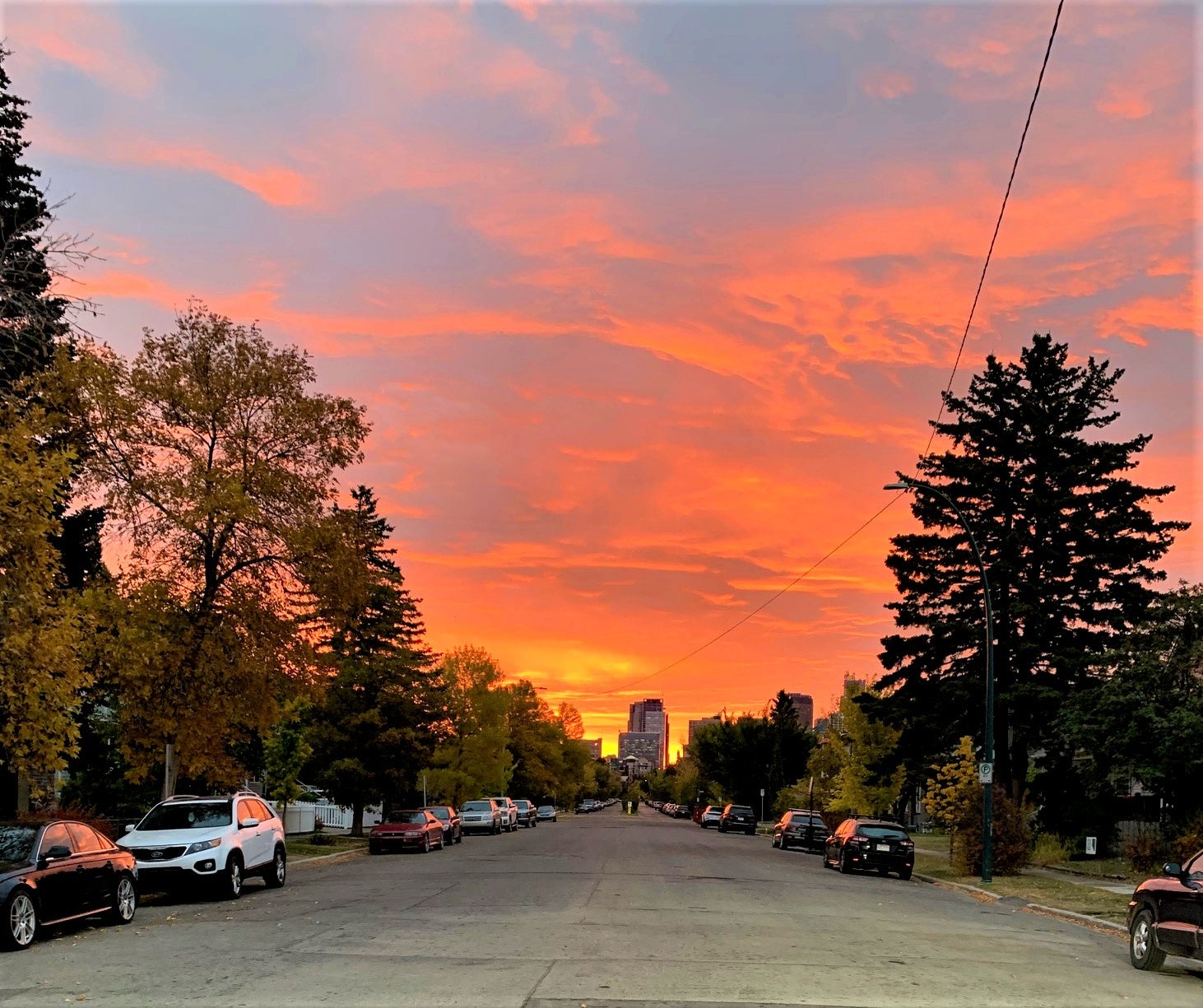 Currently, homes in SWHH are priced from $149,900 to $2,295,999.  If you'd like more information on Sunnyside, West Hillhurst or Hillhurst or Real Estate in Calgary, please contact me, I always look forward to talking Real Estate with you.
Ross Aitken has over 22 years of selling experience in Calgary's Real Estate market and coupled with 700+ residential sales is one of Calgary's most trusted and experienced agents.

Re/Max Real Estate (Central)