If you are considering buying a condo in Calgary with the intention to operate it as an Airbnb, be aware that even though short-term rentals are currently allowed, there is no guarantee that this will continue, as condo boards and the City work to address the challenges presented by these suites, both to individual buildings and the Calgary rental market as a whole.
More than ever, it's 'buyer beware!'
Airbnb 101
Airbnb was founded by Joe Gebbia, Nathan Blecharczyk, and Brian Chesky in 2008. They decided to utilize unused space in their San Francisco loft to accommodate attendees of an Industrial Design Conference, responding to the city's shortage of lodging in the saturated San Francisco hotel market. Given that they were living next to Silicon Valley, it didn't take long to set up a website and marketing campaign to allow others with unused space in their homes to reach out to those looking for cheaper accommodations to stay. Today, Airbnb has over four million hosts and 5.6 million active listings, with 150 million users in 100,000 cities. Roughly 60% of Airbnb's users are millennials, and it is considered the largest hotel chain in the world.
Calgary's Airbnb Inventory
I was surprised to discover that there are 4,321 Airbnb listings in Calgary as of June 2023, and this number continues to grow. To put this in perspective, that is equivalent to more than twenty 200-room hotels, each with over 20 floors, similar to the new 27-floor Dorian Hotel in downtown Calgary. Most of Calgary's Airbnb listings are in the City Centre, next to major tourist attractions at Stampede Park and downtown. I was also surprised to learn that Calgary's Airbnb listings have, on average, a 71% occupancy rate, considered a healthy hotel occupancy rate. Obviously, Airbnb listings have become an important component of Calgary's tourism ecosystem and a viable business for owners.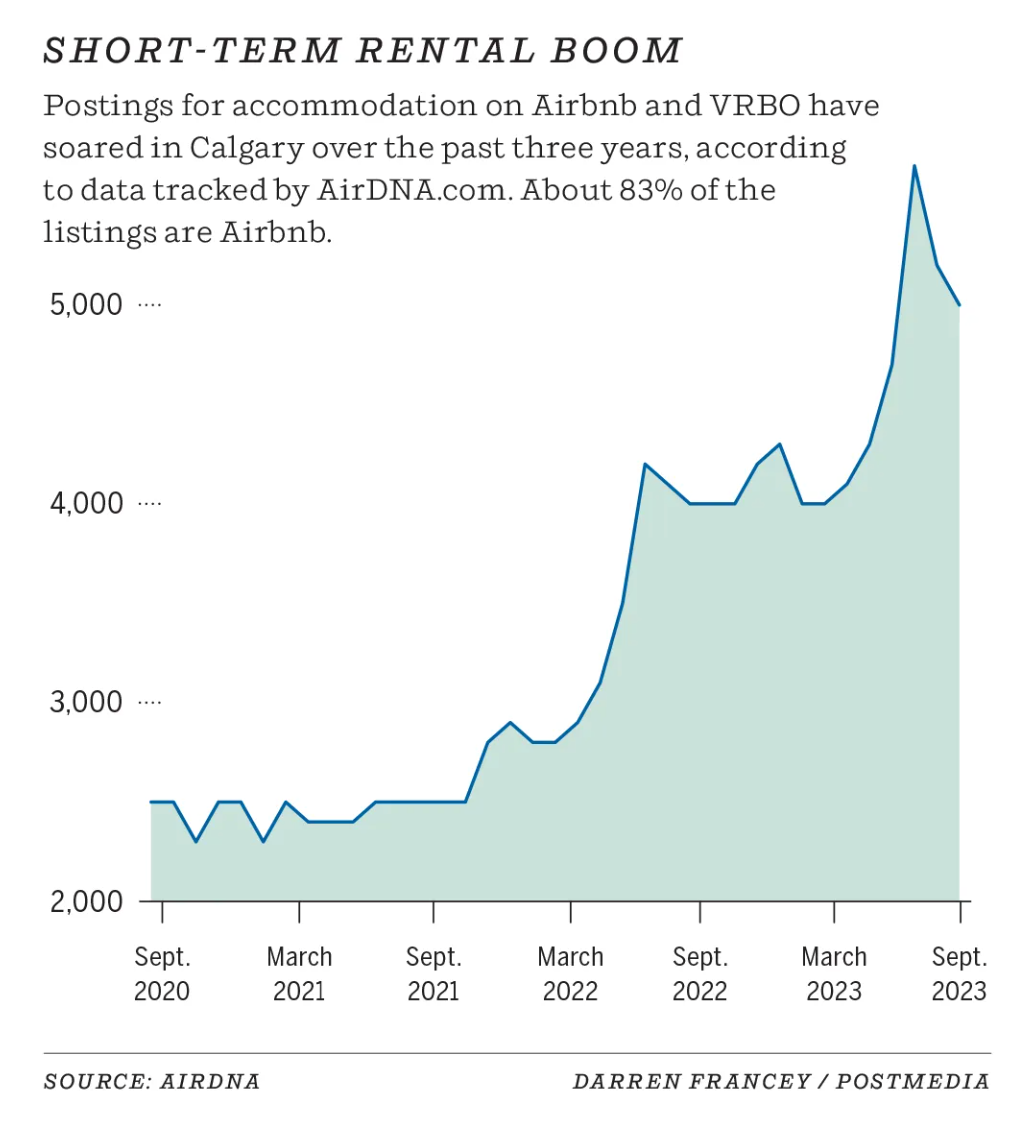 Board Approval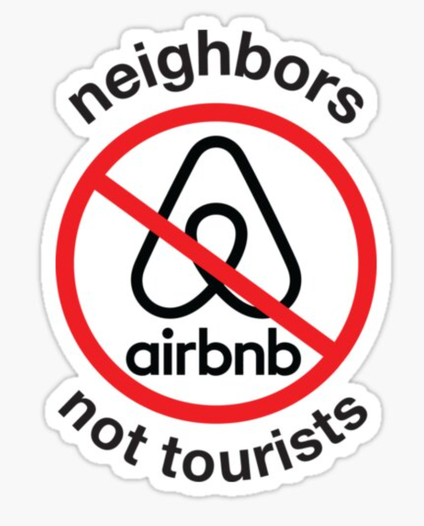 In June 2023, the City of Calgary passed an amendment to the 'Business License Bylaw' that outlines how short-term rental businesses, such as Airbnb or VRBO, must operate starting January 1, 2024. New obligations include providing a fire safety plan and floor plan-related requirements. In addition, applicants for a business license must provide proof of the condominium board's consent for the unit, or part thereof, to be used as a short-term rental. This change will make obtaining a business license for short-term condominium rentals more challenging. It will grant condominium boards more authority in approving or denying these license requests.
Obtaining condo board consent for short-term rentals has become increasingly difficult over the past several years, especially in buildings with multiple recreational amenities. Many owners are reluctant to have short-term guests using their pools, gyms, lounges, communal kitchens and parkades, given the perception that they may be less likely to abide by the rules for these shared spaces and less accountable for damages incurred. High guest turnover rates in these short-term suites can introduce significant security risks to these buildings as keys, FOBs and access codes are passed from one guest to the next. With the advancement of technology, today's Airbnb owners no longer have to meet guests face to face to provide them with the key and ensure that the person occupying the condo is the one who rented it. Instead, absentee owners simply provide emailed building and door access codes, eliminating the need to be available to meet people at all times of the day. As a result of all these things, more and more condos are opting for bylaws to forbid short-term rentals, defined as any term less than a month.
Housing Affordability
While many popular European tourist cities are restricting short-term rentals because they increase the cost of housing for locals by converting condos and rental apartments into Airbnb listings, thus limiting the supply of long-term housing, in Calgary's case, Airbnb owners willing to invest in new condo buildings upfront have been critical to the financing of new condos. However, today, many city planners and politicians are likely looking at the 4,300+ short-term rentals and wondering how converting them all into long-term rentals might help address Calgary's current demand for more long-term housing.
The city wants to encourage more tourism with mega-projects like the BMO Centre Expansion, the new arena, Glenbow, and Arts Commons redevelopment. Calgary's hotel developers would be hard-pressed to replace the 4,300+ rooms quickly.
Last Word
Like everything with "city building," the approval, construction, and management of a diverse range of residential options to meet the needs of everyone are complicated.
Need assistance navigating Calgary's Real Estate market, Ross Aitken has been a top-producing agent selling Calgary Homes and Condos for 25 years.
Contact Ross